Why health screening is crucial: You are never too young to have a heart attack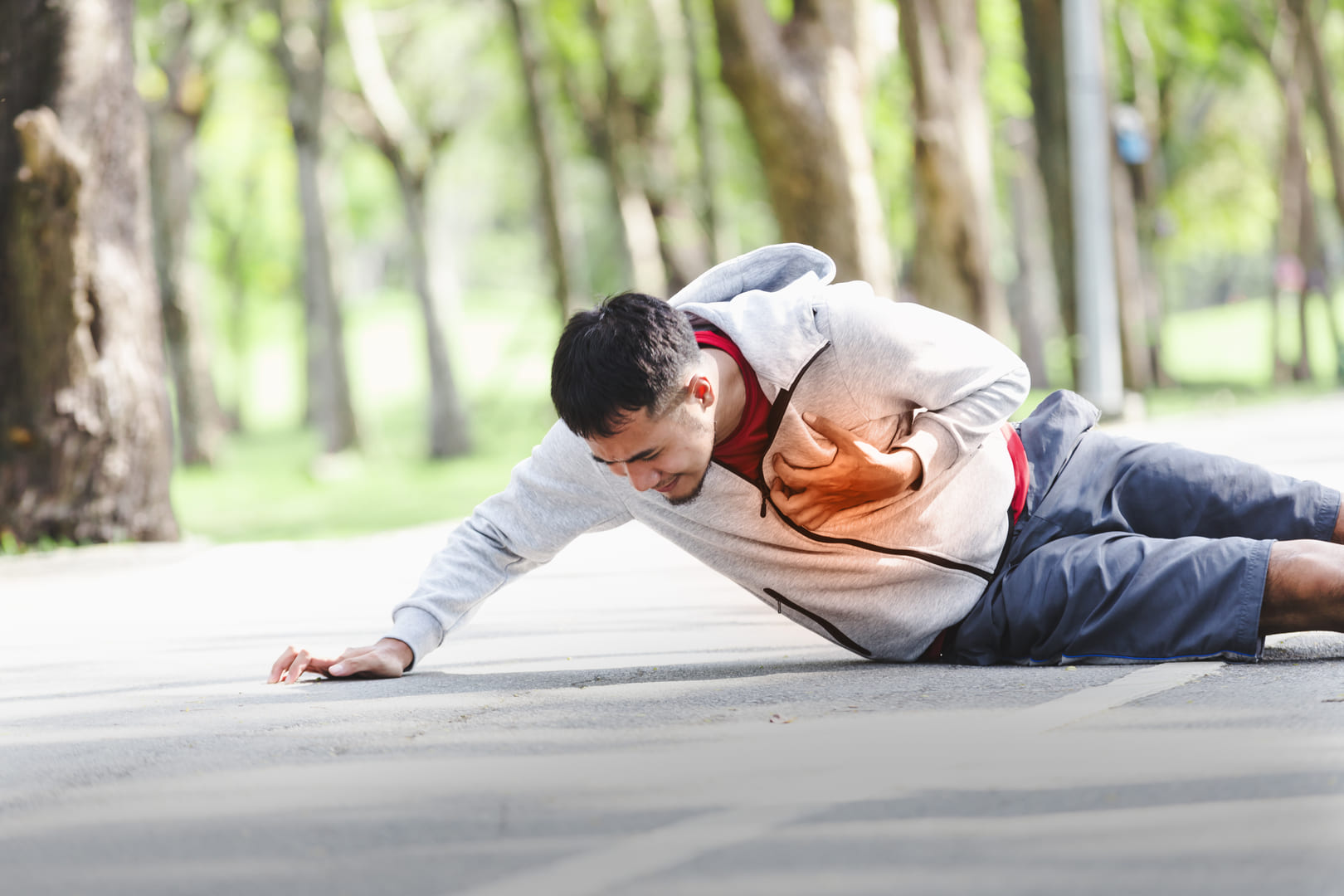 It is true that heart attacks usually occur in patients aged over 45 years but younger people can to suffer a myocardial infarction. The Emergency Medical News states that the majority of clinical studies and medical guidelines are focused on older patients and there is limited data covering younger patients. Therefore, classic causes of acute heart attacks are often overlooked in younger patients with obvious risk factors or symptoms. In which case the only way to identify potential risks is via comprehensive medical screening.
Testing misses 70% of all sudden cardiac arrests
Cardiovascular disease is particularly deadly due to the widespread misclassification of patients.  Traditional medical screening procedures and technology lead to the misdiagnosis of 70% of all patients who will have a cardiac arrest as low risk.  In the USA, heart attacks are responsible for over a third of all deaths and the average age for suffering a fatal attack is only 50 years!
7 million US adults at risk of heart attacks
The Journal of American College of Cardiology asserts that there are many millions of Americans who present symptoms of heart disease yet are not identified as being 'at risk'.  This is due to an out-dated classification system which relies on 'obstructive coronary heart disease criteria'.
Narrow detection parameters
Unfortunately, many cases go undiagnosed as the medical profession tends to identify cardiovascular disease at a late stage after symptoms have appeared. Whereas, the emphasis should be on screening for the first signs or potential trouble, so that any issues can be identified and addressed before they become life-threatening. Another often fatal consequence of screening for late-stage cardiovascular issues, is that there is no standardised diagnosis for treating coronary artery disease.
Although the management and treatment of cardiovascular disease is improving, it is still the leading cause of morbidity mainly due to the undiscovered conditions.  According to EMJ Reviews Cardiology report 600 people under 35 die in the UK every year from an undiagnosed heart condition. To illustrate the extent of the problem; out of 260,000 people with hypercholesterolaemia in the UK, only 7% will be diagnosed. If undiagnosed, it can lead to sudden cardiac death.
Prevention is better than a cure
Although the statistics mentioned above refer specifically to the USA and the UK, cardiovascular disease is a major cause of premature death throughout the world. However, there are steps that can be taken to counteract this extremely serious problem. Today's digital medical technology developments offer an extensive arsenal that can be used for prevention, detection and management of potential risks.
Detect issues with a heart check up
Having the ability to detect issues before they develop into a life-threatening condition is not science fiction, it is possible to undertake targeting screening for all types of cardiovascular conditions. Alongside cardiovascular disease, it is possible to screen for abnormalities, changes in heart rhythm, valvular heart disease and inherited conditions.
If you are never too young to have a heart attack, it stands to reason that the same applies to health screening. It is crucial to take precautionary steps before it is too late.
Why heart health checks are crucial
Screening programmes, like Executive Heart Screening, are designed to detect any irregularities and abnormalities in the early stages of disease. As with any illness, the earlier the detection, the better chance of treating the problem.
How medical screening works
Screening is particular important if you have a history of heart disease in  your family or if you are over 40 years of age. It takes only a couple of hours out of your busy schedule, during which time a comprehensive programme of test will be administered to help protect against heart attacks, strokes and other conditions.
Executive Health Heart Screening process
Prior to commencing physical tests, it is important to ascertain an overview of your medical history, current standard of health and lifestyle.  The physical examinations will start with Echocardiogram and Ultrasound of neck vessels, lung function, blood and urine tests which focus on the heart. Using state of the art medical technology, non-contrast CT scans of the heart will establish the calcium score to assess your risk of a heart attack.  The final stage of the physical screening is a full examination of the brain (via MRI with an angiography of the arteries) to assess the risk of a stroke.
Your personal Executive Health doctor will then study the data and in the event that disease or risk are detected, you will be referred immediately to a specialist within the relevant field. All data and notes from each medical screening are provided with images via USB.
Doing nothing is not an option when today's health screening technology can provide early detection and prevent sudden cardiac arrest. You are never too young to die from a heart attack!
Find out more about Executive Health Heart screening by visiting www.executivehealth.es or contact us on info@executivehealth.es.